056 | Over run fuel cut - Motec M150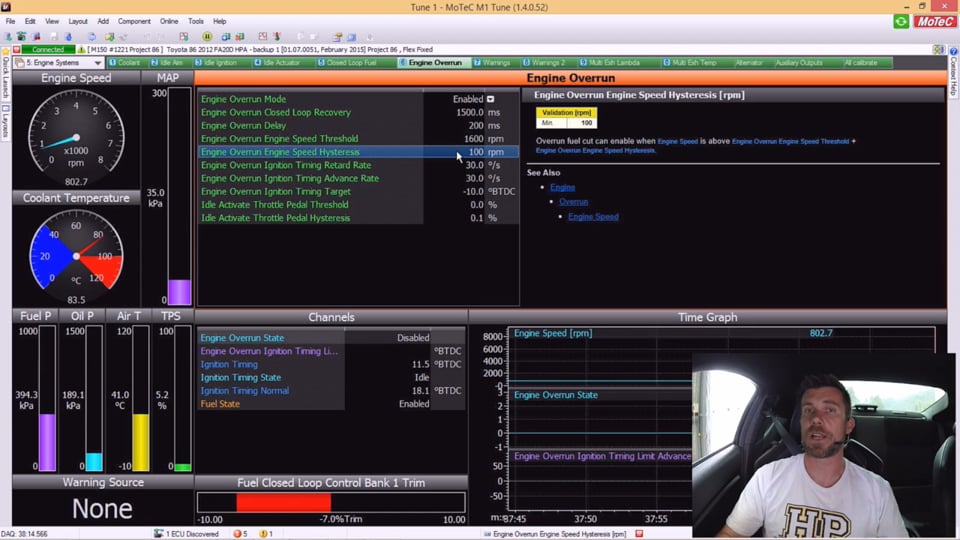 Over run fuel cut is a technique offered by most aftermarket ECUs to help reduce fuel usage when its not necessary. This includes any time the engine is at mid to high rpm and the throttle is completely closed such as coming to a stop from speed or coasting down a hill. In this webinar we will discuss the feature and how to set it up to provide seamless transition from normal operation to over run fuel cut and back.
This webinar will be performed using the Motec M1 ECU fitted to our Toyota 86.