VIP Package - The Ultimate Motorsport Education Package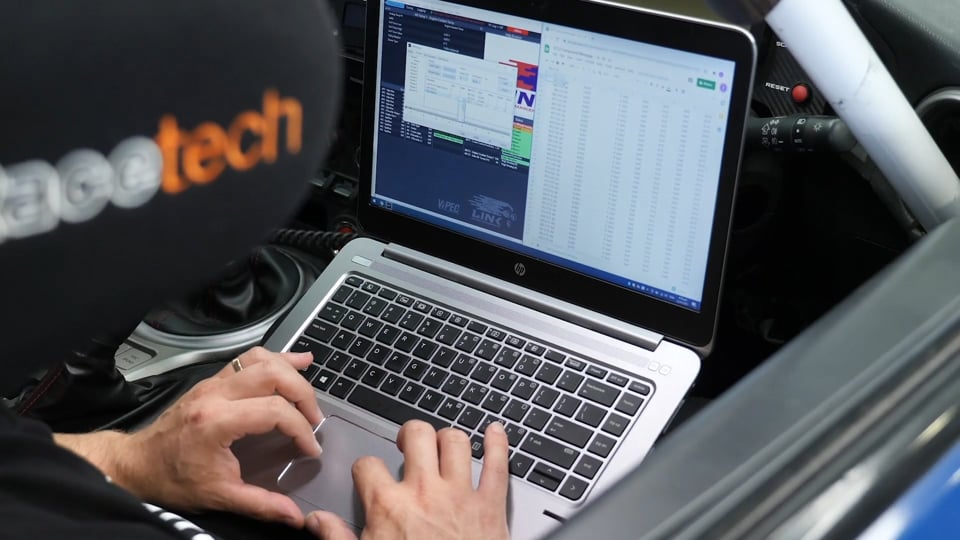 Never Pay For Another Training Course Again
$2197 USD
Total Value
$8557.00
If you've ever wanted to learn with HPA, now is the time.

Becoming a VIP means that you will never pay for another course for the rest of your life.

Payment plans available at checkout
What VIPs get:
Instant Access to All Courses (31)
Free Access to All Future Courses
Unlimited Lifetime Gold Membership (Webinars & Forum Support)
HPA T'Shirt & Sticker Pack
Current Courses You Get Access To:
Tuning

Introduction to EFI Tuning
EFI Tuning Fundamentals
Understanding AFR
Practical Reflash Tuning
Practical Standalone Tuning
Boost Control
Ethanol and Flex Fuel Tuning
Launch Control
Variable Cam Control Tuning
Data Analysis Fundamentals
Link Software tutorial
MoTeC Software tutorial
Wiring

Wiring Fundamentals
Practical Wiring - Club Level
Practical Wiring - Professional Motorsport
CAN BUS communications Decoded
PDM Installation & Configuration
Engine Building

Engine Building Fundamentals
Practical Engine Building
How to Degree A Cam
Diesel Tuning

Diesel Tuning Fundamentals
Practical Diesel Tuning
Suspension and Car Setup

Motorsport Wheel Alignment
Practical Corner Weighting
Suspension Tuning & Optimisation
Driver Training and Improvement

Race Driving Fundamentals
Data Analysis Fundamentals
Professional Motorsport Data Analysis
Motorsport Fabrication

Motorsport Fabrication Fundamentals
Practical TIG Welding
CAD Design - Practical Motorsport

Planned Courses
This list comprises the current course ideas that we are planning to develop and release in the coming years. Please note that this list is subject to change at any time.
EFI Tuning
Cam Control Tuning ✔️Done!
WinOLS Course ✔️Done!
Emissions Explained
Traction Control Tuning
Carb Tuning
Antilag Tuning
Additions to Practical Reflashing Course


HP Tuners Gen V ✔️Done!
WinOLS Example ✔️Done!
Dodge Example
Late model Ford
ECUFlash for Evo

Additions to the Practical Standalone Tuning Course


Holley
Fueltech
MAXXECU ✔️Done!
Wiring
Wiring PDM (Power Distribution Module)
Programming PDM ✔️Done!
Display/Dash Configuration
Extra Professional Wiring Course example ✔️Done!
Chassis harness professional wiring example
Engine Building
Additions to current Practical Course

GM LS Engine ✔️Done!
4G63 ✔️Done!
Honda k20
Honda B18c
Diesel Tuning
Practical Diesel Tuning ✔️Done!

Power Stroke ✔️Done!
Cummins
HPtuners example ✔️Done!
Motorsport Fabrication
Fabrication Fundamentals ✔️Done!
Practical TIG Welding ✔️Done!
Practical MIG Welding
Other
Motorsport CAD & 3D Modelling (SolidWorks, Fusion 360 etc applicable) ✔️Done!
EV Tuning
Transmission Tuning
Why VIP - The HPA Mission
When we first started HPA, our goal was to improve the level of knowledge in the EFI tuning industry. It's a market we've worked in for many years and one we're incredibly passionate about helping and improving. HPA has been around for 7 years, and over that time we've been able to help over 50,000 of you learn EFI tuning, wiring or engine building. We know this has changed the career paths for many of our members, and for others, it's allowed them to develop a skill they may have thought was unachievable.
This has been immensely rewarding and satisfying. However, we know we're just scraping the surface.
The world of EFI tuning and the broader industry of automotive performance and modification is huge, and there's one common trend throughout the entire industry - A serious lack of easy to access accurate and trustworthy information.
This makes it hard for those in the industry to learn, and we want to continue to help.
We've come a long way over the last 7 years, and HPA has changed from a part-time operation to a full-time business with its own dedicated facility and team. We're incredibly happy with what we've achieved so far, and how many of you we've been able to help with our courses, webinars and forum support. It's time to once again take HPA to the next level and for us to do so, we're asking for your help.
We have a huge amount planned for the future; however, to achieve it, we need to expand our operation.
What we've done so far
When we first started HPA, it was a part-time business and both Ben and Andre (Founders) had other jobs. It was obvious though that there was a huge demand for the training we were offering and we made the decision to commit our full attention to HPA. Back 4 years ago we introduced our original VIP scheme, and it was a huge success. This gave us the ability to make our website and commit to going full time which took HPA to the next level.
The original VIP membership allowed us to get our own dedicated facility - The HPA lab, here in Queenstown New Zealand. This was essential for us to increase the content and support we could offer you. In particular, it allowed us the ability to increase the frequency of our live webinars and increase the number of courses we were producing, as well as vastly improving the quality.
HPA was also able to purchase its own Mainline dyno for developing our webinars and course content.
VIP memberships have helped us grow the HPA team. With a dedicated customer support guru Taz and his sidekick Lauren, 3 videographers (Scott, Sam & Brad), tutor Connor, and a dedicated race/project mechanic (Brandon). This also helped us to upgrade to a 4WD dyno and a dedicated studio for filming engine building and wiring courses.
Online Forum Support
Get answers to specific tuning questions. Join hundreds of other tuners and our tutor in our members-only online forum.
Join our Live Webinar Lessons
Twice a month you can join our live webinars to learn about specific tuning topics, new products and much more.
Access our Technical Archive
Get access to a range of technical articles relevant to specific tuning topics.