Practical Wiring - Professional Motorsport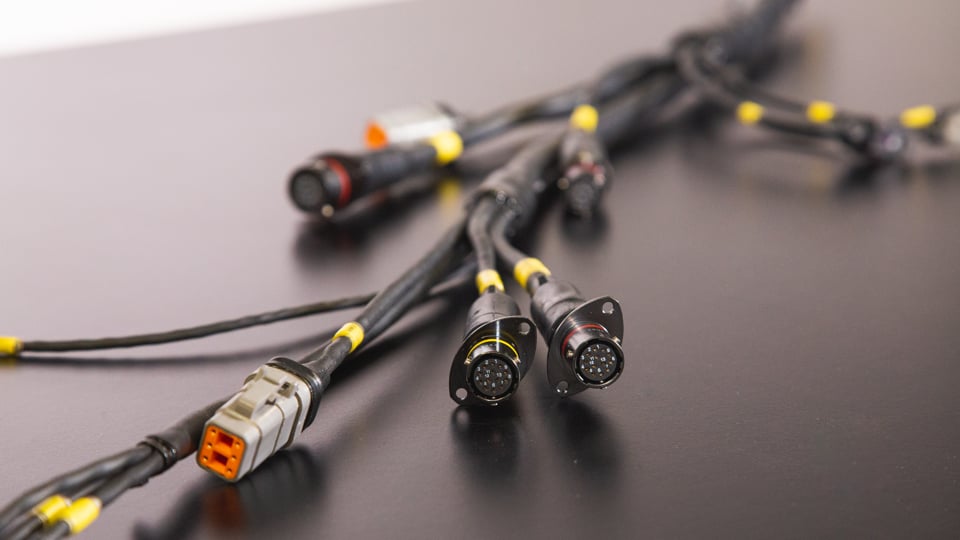 Practical Wiring - Professional Motorsport
x
Why are our online courses better than a physical workshop? (Other than being a fraction of the price.)
Start Today
Access your course instantly. Learn in order, or jump directly to the module you need.
Lifetime Access
Your course is yours for life. Rewatch as many times as you want.
More Convenient
Watch anytime, on any device. No need for costly travel or time off work.
Always Relevant
Your course is regularly updated. Stay on the cutting edge of new technology and practices.
Customized answers
Our extensive resource library, and active forum, will answer any questions you have.
Risk Free
You'll love your course, otherwise return within 60 days for a full refund.
You will struggle to find this information anywhere else.
At the top tiers of professional motorsport everything needs to be at a higher level - This includes the wiring harness. Professional motorsport vehicles operate in some of the harshest conditions, and the wiring in the vehicle needs to be able to withstand those conditions. Tens of thousands of dollars can go into competing at race event, and it is unacceptable for a vehicle to be stranded in the pits while a wiring fault is tracked down.

Information on how to build a wiring harness to this level has typically been hard find, expensive or held back by top tier motorsport teams - Until now.

Enter the HPA Professional Motorsport Wiring Course. This course presents you with the key knowledge required to build a harness capable of withstanding many years worth of race day conditions.

You will learn how to concentrical twist a harness, how to pin and use circular motorsport connectors, how to choose and use required professional tools, how to crimp at a professional level and a lot more.

This knowledge is presented as easy to follow online training videos that will teach you how, and why the materials and tools we use for a motorsport wiring harness differ from those you would use for a club sport, or street car harness. You will learn how to use these tools correctly to ensure a successful outcome, and how to work with the materials to minimise expensive wastage.

In this course you will first learn the required techniques and theory to build a motorsport harness, then you will see a full harness built from start to finish. You will learn an easy to follow HPA 10 process that covers everything from design, documentation, and construction, to the final fit in the vehicle. This will guarantee a harness that fits and functions flawlessly. Over time, we will add to this library of complete worked examples which you will get access to immediately - at no extra cost.

This course will teach you about motorsport orientated connectors and correctly pinning the depinning them to avoid damaging these expensive items. You will not only learn how to use epoxies and molded shrinkable boots to completely seal a motorsports harness, but also about how we build in small excess lengths of wiring beneath these boots to allow for future repairs if needed.

Oh, and as mentioned, you will also learn the concentric twisting process - Why it is used, the design process that drives the layering scheme, the math behind it, and the physical process of building a harness using this method.

Once you have completed all the modules, and absorbed all the knowledge within, we don't want to you to be left out in the cold when applying that knowledge for the first time, and this is where our members only online forum comes in. Here you can ask questions about the course material, or your particular project, and have them answered by ourselves, as well as many other respected industry professionals.

This course builds upon the knowledge presented in our EFI Wiring Fundamentals course to give you a complete process to design and build and EFI wiring harness. If you have not yet built a solid understanding of the fundamentals, you should start there first.
What you will learn
Concentric Twisting

Professional level Crimping

Using Race Spec Circular Connectors

Moulded Shaped Boots

Potting Electronic components

Professional Construction Documentation