Practical Corner Weighting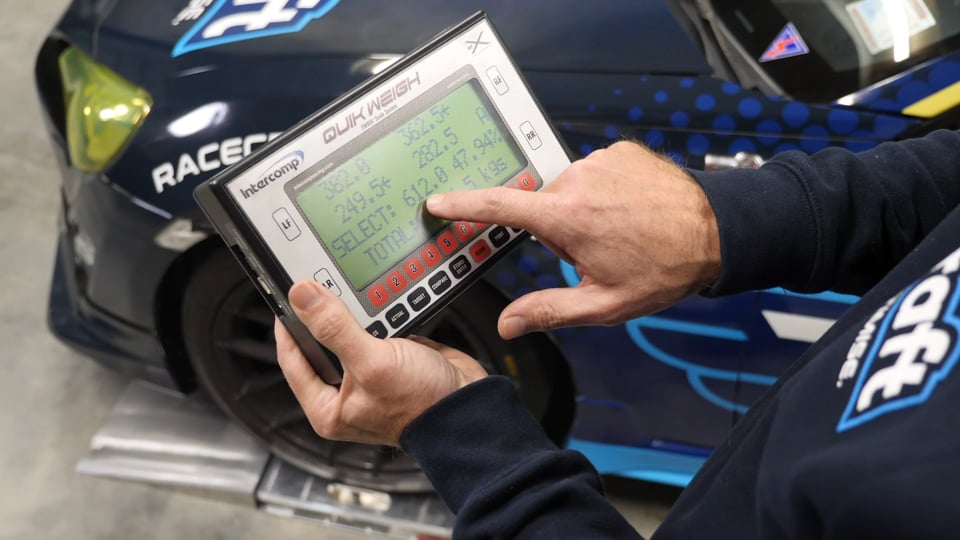 Practical Corner Weighting
x
Why are our online courses better than a physical workshop? (Other than being a fraction of the price.)
Start Today
Access your course instantly. Learn in order, or jump directly to the module you need.
Lifetime Access
Your course is yours for life. Rewatch as many times as you want.
More Convenient
Watch anytime, on any device. No need for costly travel or time off work.
Always Relevant
Your course is regularly updated. Stay on the cutting edge of new technology and practices.
Customized answers
Our extensive resource library, and active forum, will answer any questions you have.
Risk Free
You'll love your course, otherwise return within 60 days for a full refund.
One of the most overlooked aspects of optimising the balance of your car is corner weighting.
This car setup technique can dramatically improve your lap times and boost the amount of confidence you have behind the wheel on race day.
It should go without saying that many elements make up a well-balanced car. Hardware components such as your dampers, springs and anti-roll bars are all critical, and likewise, your alignment plays an important part.
Corner weighting, balancing, or scaling has been standard practice in any professional race series for years, and is one of the most crucial techniques required to set up a well-balanced car. But until now, enthusiasts at the grassroots level have struggled to learn corner weighting properly. HPA's Corner Weighting course will teach you all you need to know.
In this course, you will learn the key techniques and knowledge you need to balance your car the right way. Whether you are a circuit racer, drifter, rally driver, or oval track racer, it doesn't matter. This course will teach you a 6 step corner weighting process that you can apply to your own car, regardless of the motorsport you're involved in.
*Corner weighting is often referred to as "Corner Balancing" or "Scaling."
What you will learn
How to use corner weighting to optimise the balance of your vehicle

The essential equipment you'll need for corner weighting

How to setup a flat patch to ensure accurate results

A 6 step corner weighting process that you can apply to any car or motorsport discipline

How to assess your car's performance and know where to improve