Practical Wiring - Club Level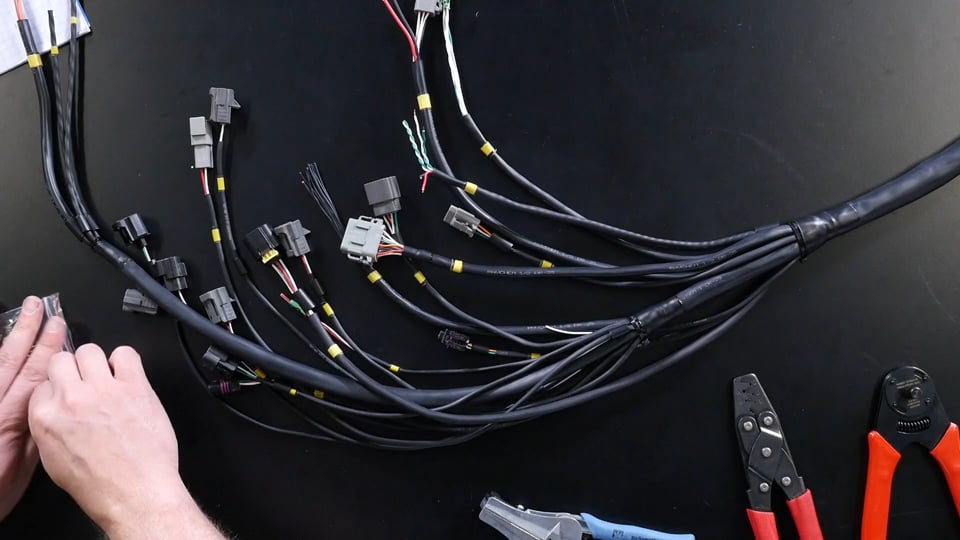 Practical Wiring - Club Level
x
Why are our online courses better than a physical workshop? (Other than being a fraction of the price.)
Start Today
Access your course instantly. Learn in order, or jump directly to the module you need.
Lifetime Access
Your course is yours for life. Rewatch as many times as you want.
More Convenient
Watch anytime, on any device. No need for costly travel or time off work.
Always Relevant
Your course is regularly updated. Stay on the cutting edge of new technology and practices.
Customized answers
Our extensive resource library, and active forum, will answer any questions you have.
Risk Free
You'll love your course, otherwise return within 60 days for a full refund.
This course gives you the knowledge and skills required to design, spec and build a complete, affordable EFI wiring harness for your modified street car, or club level track car from scratch.
You will learn how to design the power supply, grounding, sensor and actuator circuits to ensure the EFI system functions flawlessly, the harness is protected, and you're not plagued by electrical gremlins down the line. You will learn how to route the harness through your engine bay and interior, ensuring a tidy, strain free fit. You will learn how to create a harness transition point, and when you should transition the harness from a main trunk to the individual sections that connect to each part of the system. You will learn how to lay out and organise all the wires that form the harness, how to bundle and branch them, how to sheath them, and then terminate them to the correct connectors.
EFI wire harness(loom) construction is a complicated task, involving several specialised skills, these are skills that ANYONE can learn. With a small investment in tools and the correct guidance, there is no reason why you can't create a reliable, good looking, functional looms for less than the cost having one made by a professional.
After demonstrating the key design and construction techniques required, we bring that knowledge together into our HPA 8 Step Harness Construction Process. This process breaks down the complication into 8 manageable steps, that when completed in order, with attention to detail, result in a tidy, robust, reliable wiring harness. You will watch as we demonstrate a complete harness build from scratch, showing every step of the process in detail to ensure you will have the required knowledge to tackle your own project.
This course is applicable to ALL makes and models of engine management systems. Whether you are wanting to build an EFI harness for a torquey V8, or a high revving 4 cylinder, the knowledge presented in this course is completely applicable.
This course is designed equally for the home enthusiast that wants to build their own wiring harness, or a professional tuning shop that wants to bring their harness building in house, getting better control over the process and timelines. We dispel the myth that EFI system wiring is a black art, requiring thousands of dollars in tools and materials. We show you how to achieve a professional and reliable result using general purpose electrical tools and commonly available materials.
What you will learn
EFI Wiring Harness Circuit Design

Harness Routing

Wire Preparation, Splicing and Layout

Harness Bundling and Branching

Harness Sheathing (Heat-shrinking)

Harness Testing and Installation