Engine Building Fundamentals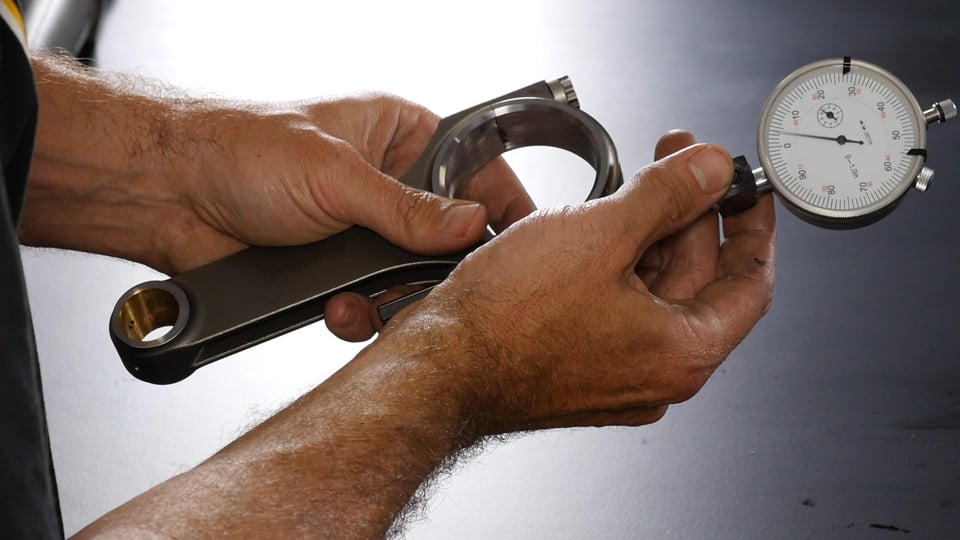 Engine Building Fundamentals
x
Why are our online courses better than a physical workshop? (Other than being a fraction of the price.)
Start Today
Access your course instantly. Learn in order, or jump directly to the module you need.
Lifetime Access
Your course is yours for life. Rewatch as many times as you want.
More Convenient
Watch anytime, on any device. No need for costly travel or time off work.
Always Relevant
Your course is regularly updated. Stay on the cutting edge of new technology and practices.
Customized answers
Our extensive resource library, and active forum, will answer any questions you have.
Risk Free
You'll love your course, otherwise return within 60 days for a full refund.
The Engine Building Fundamentals course will give you the knowledge, skills, and confidence to correctly assemble engines while avoiding costly mistakes.
You will learn about the critical tolerances and clearances in the engine, how to how to decide on the correct clearances for your application, and see how to use specialised measuring equipment to confirm the clearances are correct. You'll learn about the common machining operations that will be required for an engine assembly and this will allow you to speak the same language as the engine machinist when you're specifying the work required.
The concepts presented in this course are the fundamental core principles that are applicable to any engine assembly job. Regardless whether you're assembling a Mitsubishi 4G63, a Toyota 2JZ, or a GM LS3, the lessons learned in this course will be 100% applicable to you.
This course is theory-based, and contains the knowledge and techniques we believe are essential foundations to anyone interested in assembling engines. Once you've completed this course we recommend our Practical Engine Building course which takes these principles and applies them in real engine assembly worked examples that you can follow along.
This course assumes that you will be working with an automotive machine shop in order to perform the raw machining of your engine ready for assembly. This course doesn't cover in detail the process of machining an engine block or engine components - This work is beyond the realm of the home enthusiast and general performance workshop as it requires potentially hundreds of thousands of dollars worth of specialty equipment as well as extensive experience in how to correctly operate it.
What you will learn
What engine blueprinting is

Essential engine machining processes

How to use precision measuring equipment

How to select the correct clearances for your application

How to file piston ring end gaps

How to check bearing oil clearances