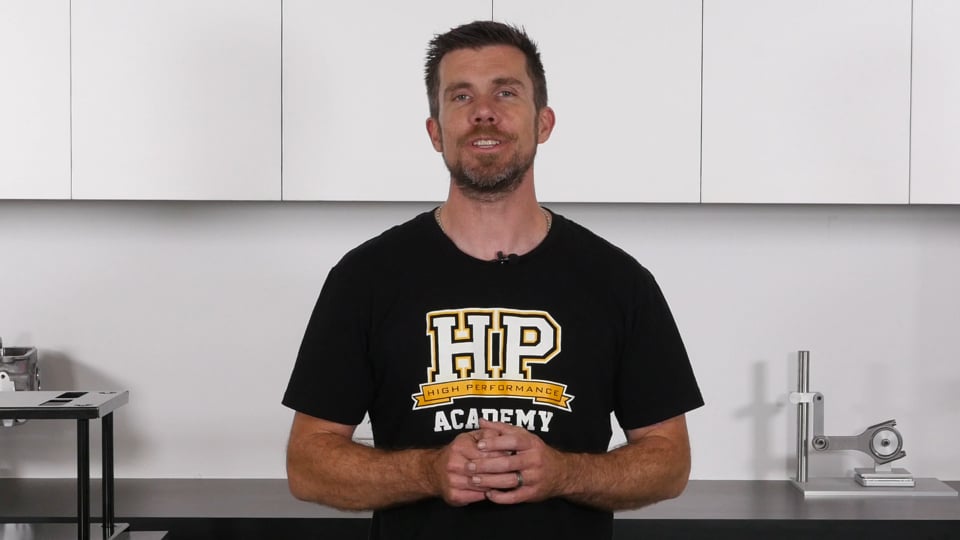 What you will learn
How changing the air-fuel ratio can affect an engines power output

Why Steady State tuning is so important and why your tuner might not be doing it

How important correctly tuned ignition timing is for power and reliability

Heaps more must know tuning information for any "car guy"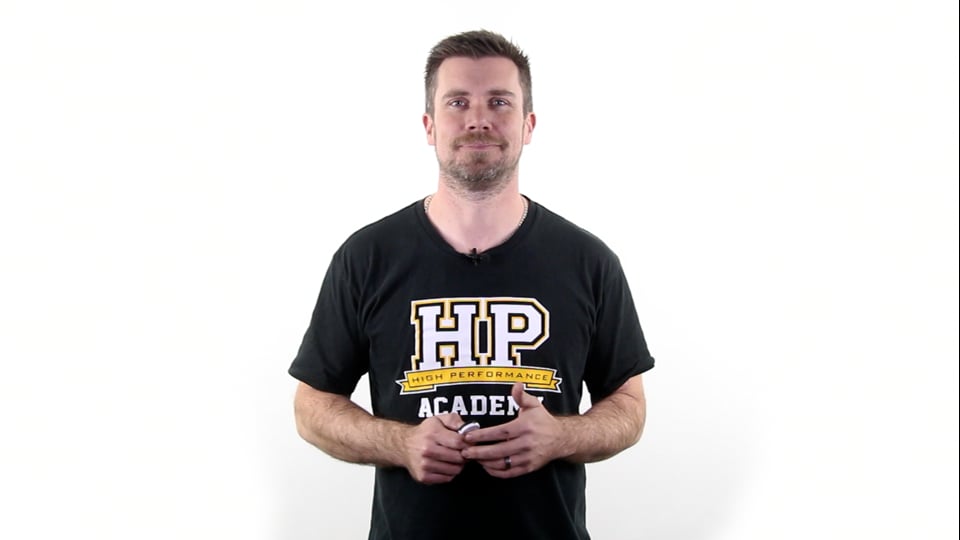 Get the answers to all the common questions you'll have if when it comes to selecting an ECU for your car, getting it professionally tuned or if you're considering tuning yourself. This introductory course will fast track your knowledge and help you make the right decisions for your project and budget.
What you will learn
What EFI (Electronic Fuel Injection) is?

Why you should tune your engine

How to choose the best tuning option

How Road tuning and Dyno tuning differ

Tuning essentials every enthusiast should know

The path to follow to learn to tune yourself

How to make right decisions for your project and budget.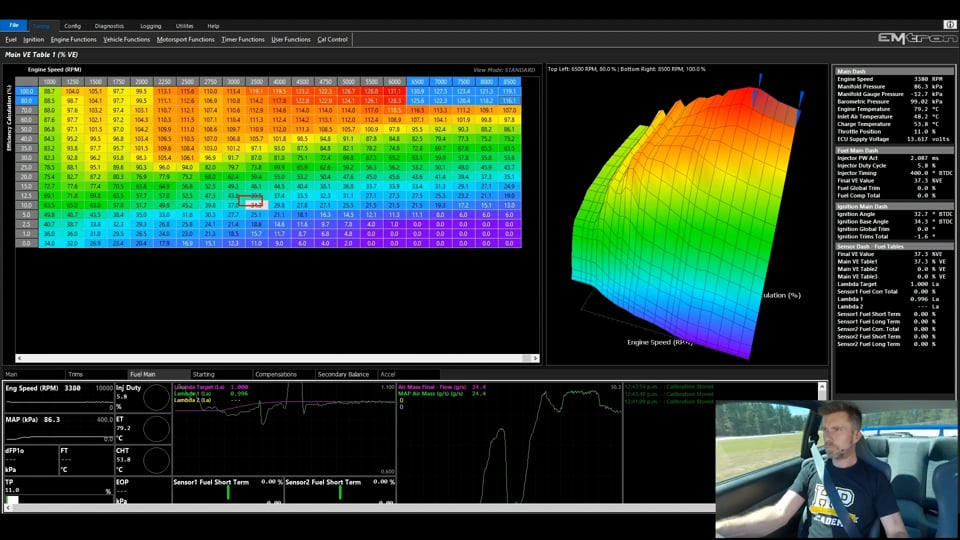 This course will teach you the fundamental principles of engine operation, as well as how an EFI system works, and what components it needs to do its job. This course will give you the knowledge, techniques and confidence to tune any engine using any ECU platform. You will learn how to tune faster, more accurately and with better reliability.
What you will learn
How an EFI system works

Essential EFI Components

How to optimise the Ignition Advance

What is Airflow and Volumetric Efficiency

How to choose the correct Air Fuel Ratio

Fuel and Ignition Table Resolution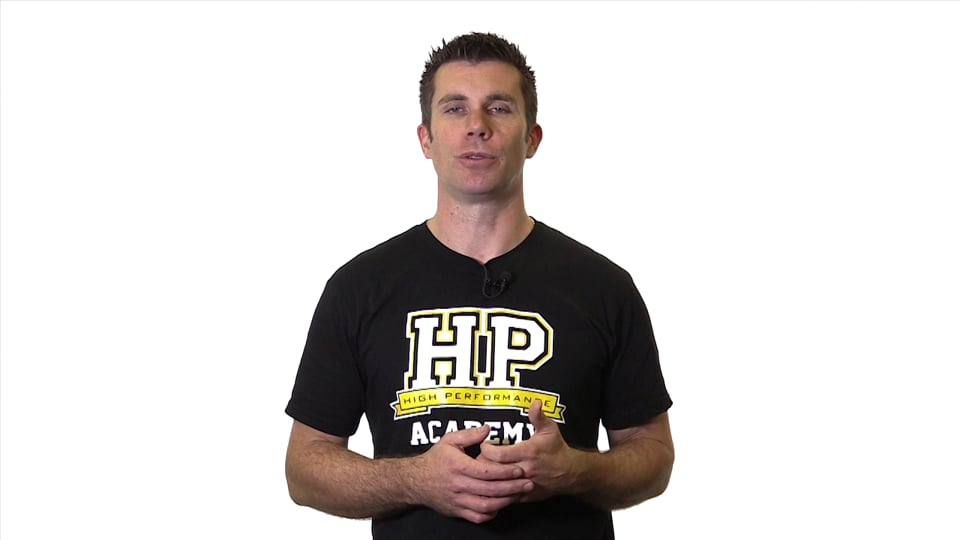 This course will explain how the air fuel ratio effects combustion, economy and emissions, and in turn how this effects our tuning requirements. You will learn about the different areas of engine operation and how the fuel requirements of the engine vary as load and rpm change. Most importantly though, you will learn a simple four-step approach to deciding on the correct air fuel ratio for your engine.
What you will learn
What AFR (Air Fuel Ratio) and Lambda mean

How the AFR requirements change with load and rpm

How the AFR requirements vary for different fuels

How to find the correct AFR for your particular engine

How AFR effects power

How AFR effects the knock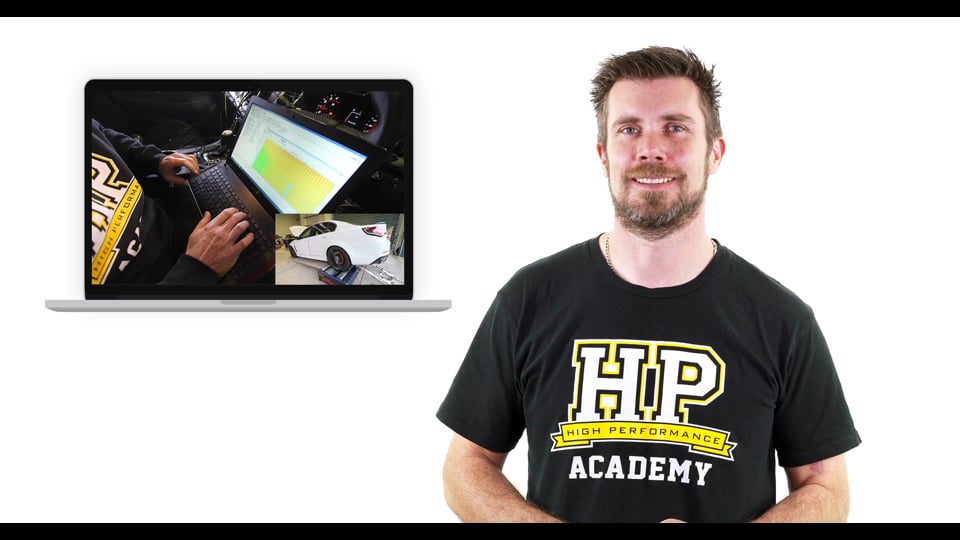 If you're interested in tuning modern performance vehicles then the technique of reflashing is increasingly becoming the best and most cost effective technique available to you. Reflashing allows the maps held in the stock ECU to be modified and optimised the same way the factory calibration engineers did the job.
What you will learn
How a factory ECU measures load

How to correctly scale a MAF sensor

The 6 Step process to apply to any reflash job

How to optimise fuel delivery and ignition timing

How to configure your ECU for new injectors

How to use data logging to optimise your tune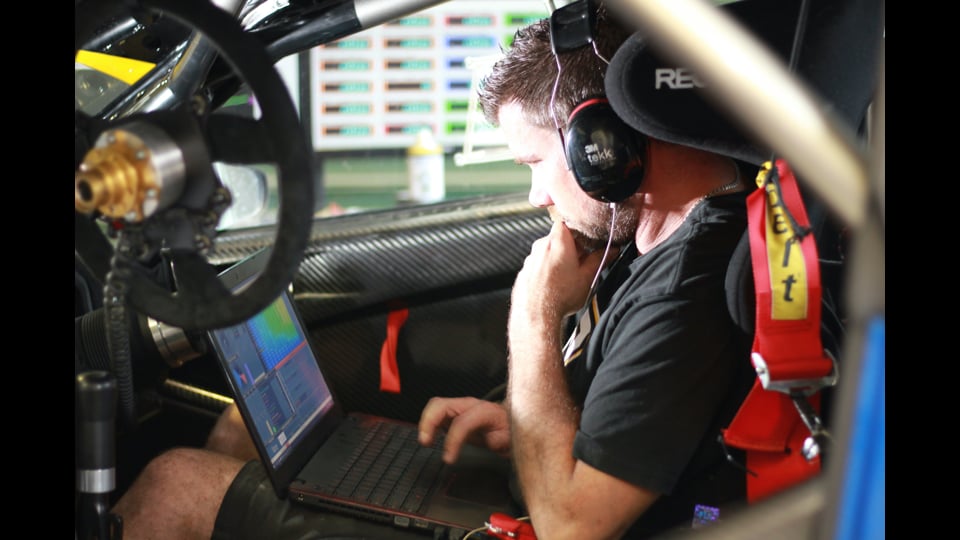 This course builds on knowledge established in the EFI Tuning Fundamentals course and introduces a step by step guide to tuning your engine on a dyno. Follow the HPA 10 Step Process and get your engine tuned, faster, with more power and reliability, without missing out any critical steps.
What you will learn
A 10 Step process for configuring and tuning on the ROAD and DYNO

How to configure your fuel and ignition maps

First start considerations and settings for your engine

How to tune fuel and ignition in steady state

Fuel and ignition tuning using ramp runs

How to tune almost ANY standalone ECU on the market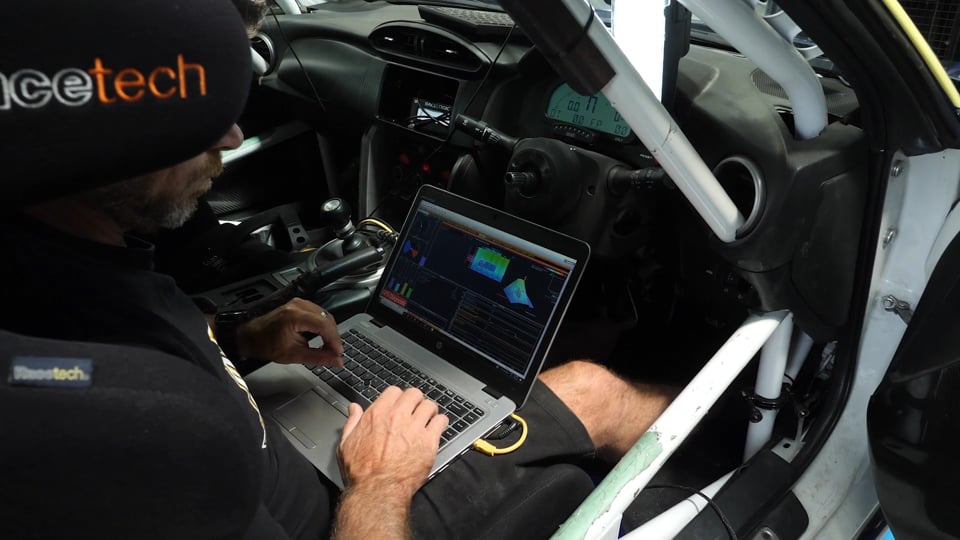 Do you want more Power and Torque, Smoother Drivability, and better Fuel Economy?
Let's be honest, who doesn't. One way to achieve all of this, is optimising your cam timing.
What you will learn
How cam timing affects your engine

Why variable cam timing offers a big advantage

How to get the most from continuously variable cam control

How PID control works, and how to optimise it

How to optimise the cam changeover point

A 5 step process you can use for any engine and cam system
Road tuning is an important tool for any tuner to have in his or her skill set, and even with access to a dyno, we still recommend that every tune is checked and confirmed on the road. Our road tuning course will give you the necessary skills to tune any engine from start to finish on the road to ensure optimum results and perfect driveability.
What you will learn
HPA's '10 Step Process'

How to use Data Logging

Start Up Fuel and Ignition Maps

How to get your engine running

Road Tuning Driving Techniques

How to optimise the Fuel and Ignition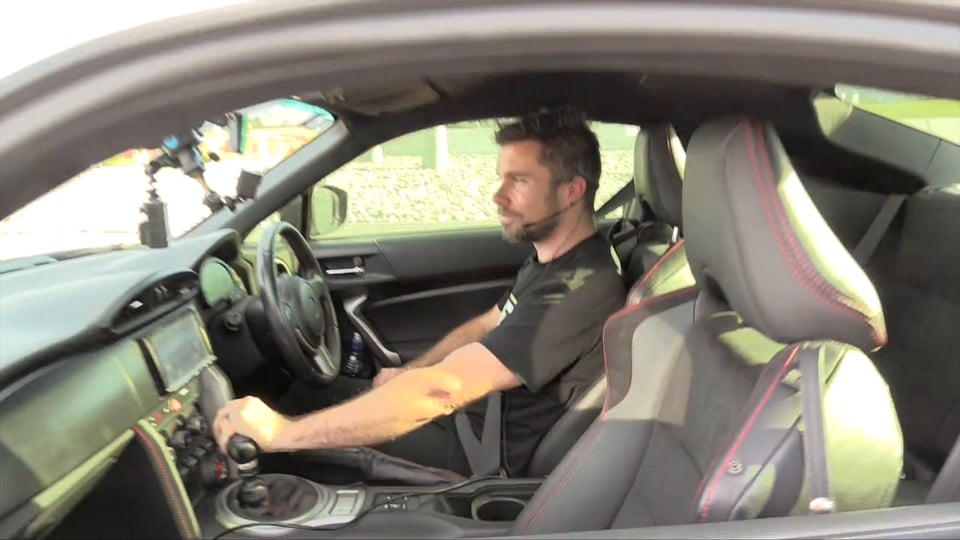 Launch control is critical to achieving the best possible performance from a standing start and doing it consistently and repeatedly. This course will explain the principles behind '2-Step' and ground speed based launch control and give you a straightforward approach to configuring it and tuning it to achieve the best results.
What you will learn
How to configure 2-step launch control

How to configure ground speed based launch control

How to use ignition retard to spool a turbo

Controlling boost during launch

Limiter configuration

How to tune and optimise launch control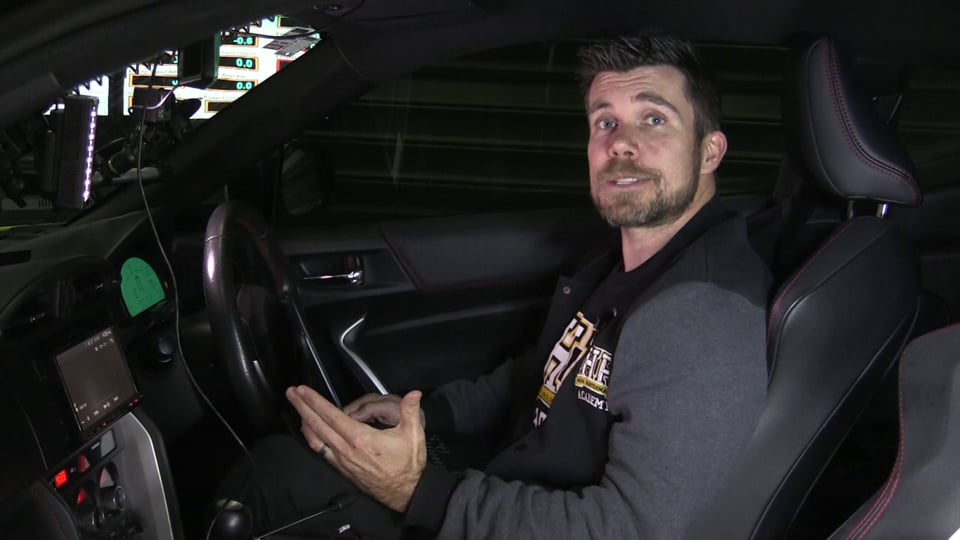 This course will teach you the basics behind electronic boost control. You will learn how a wastegate controls boost pressure and how we can use the ECU to adjust the boost level. You will learn the difference between open loop and closed loop control and how to tune each. You will also learn the principles behind PID control and how to approach tuning it to provide precise closed loop boost control.
What you will learn
How a wastegate works

Common boost control problems

How to tune open loop boost control

How to tune closed loop boost control

What PID control is and how to tune it

How to connect a boost control solenoid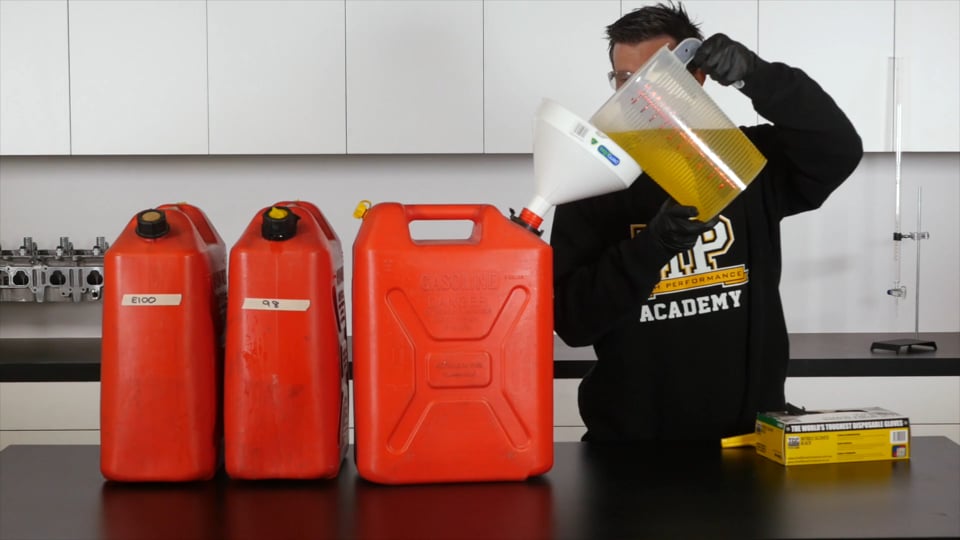 Ethanol fuels are a popular option for anyone interested in maximising engine performance. When correctly tuned, ethanol blended fuels such as E85 can offer similar or better performance to many of the specially blended commercial racing fuels at a fraction of the price. Ethanol fuels however require some significant changes to the tuning in order to take advantage of them and ensure engine reliability.
What you will learn
Fuel system requirements for ethanol

How to install a flex fuel sensor

Why we need to inject more fuel on ethanol blends

Precautions for ethanol fuels

How to configure and tune a flex fuel system

How to tune for a dedicated ethanol fuel blend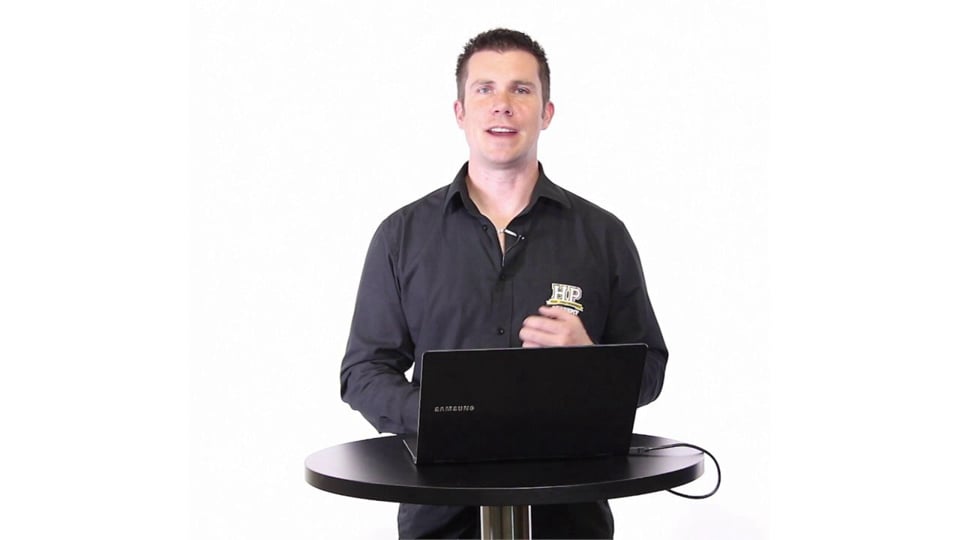 If you own a Link G4 Plus or Link G4 ECU, our 'G4 Plus' training course is the perfect way to get up to speed with this advanced product. Learn all the shortcuts, tips and tricks and the correct approach to get you tuning like a pro in no time. You will be tuning faster and with better results, making use of all of the G4 Plus's sophisticated features.
What you will learn
How to customise PC Link to suit your requirements

Using the trigger scope function

Using keyboard shortcuts to speed up your tuning

How to configure the ECU to suit your specific engine

Setting up ECU inputs and outputs

Using datalogging to speed up your tuning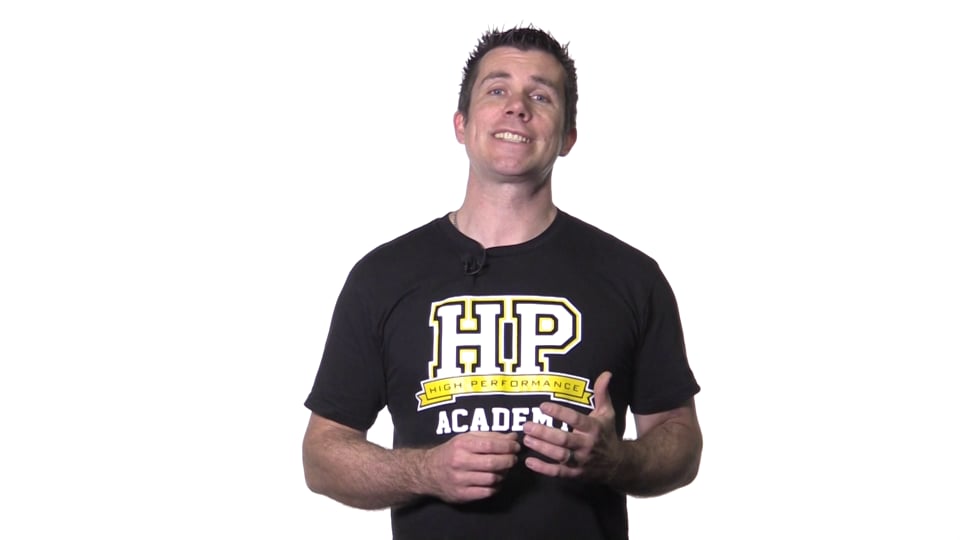 This M1 Software Tutorial will get you up to speed with the M1 ECU quickly, saving you time and ensuring you have a solid, step by step process to deal with any M1 tuning project. This will make sure you get the most out of your M1 ECU and that you don't overlook any critical steps during the configuration process.
What you will learn
How the M1 VE-based fuel model works

The correct approach to tuning the M1

How to configure the M1 to suit your engine and fuel

How to use datalogging to speed up your tuning

How to configure DBW, boost control, cam control and driver switching

How to configure the M1 to suit a specific trigger pattern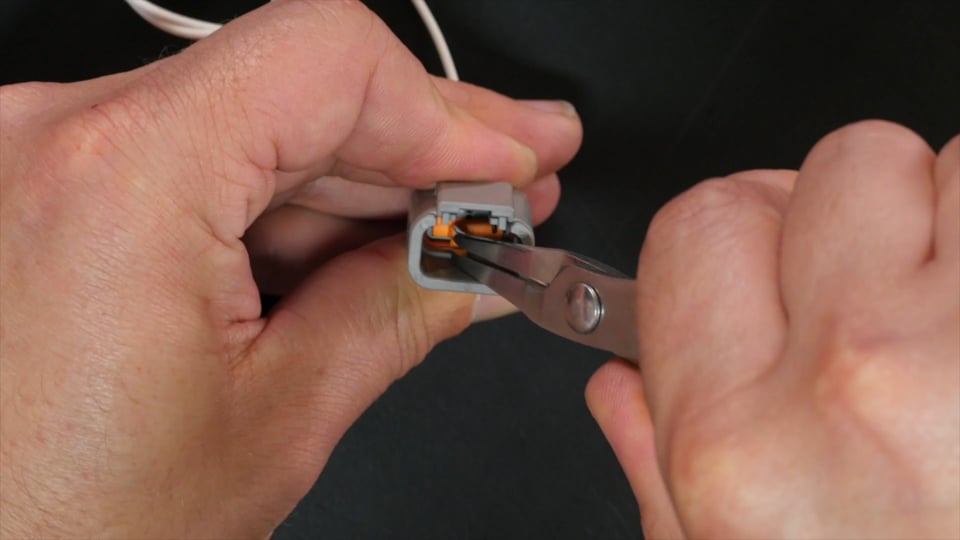 This course will give you a solid understanding of EFI wiring fundamentals, helping you avoid expensive pitfalls and time consuming mistakes, and teach you a practical and approach to designing and building any wiring harness. No previous wiring experience is necessary and Zac guides you through the technical jargon in no-nonsense terms that anyone can understand.
What you will learn
How a relay works and why you need them

How to choose the correct gauge of wire

About trigger systems and how to wire them

The importance of grounding

Wiring ECU inputs and outputs

About voltage, current and resistance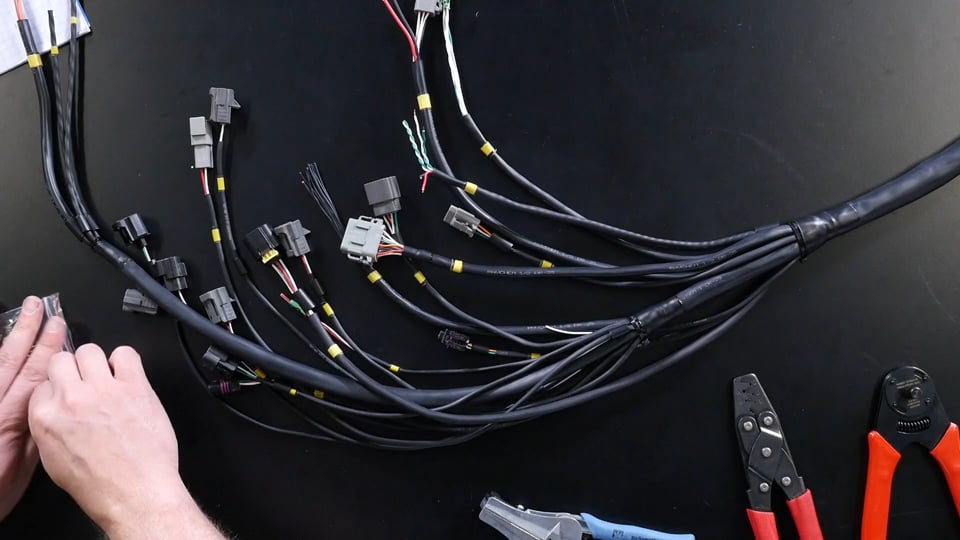 This course gives you the knowledge and skills required to design, spec and build a complete, affordable EFI wiring harness for your modified street car, or club level track car from scratch.
With a small investment in tools and the correct guidance(this course) there is no reason why ANYONE can't create a reliable, good looking, functional club-level wiring harness(loom) for less than the cost having one made by a professional.
What you will learn
EFI Wiring Harness Circuit Design

Harness Routing

Wire Preparation, Splicing and Layout

Harness Bundling and Branching

Harness Sheathing (Heat-shrinking)

Harness Testing and Installation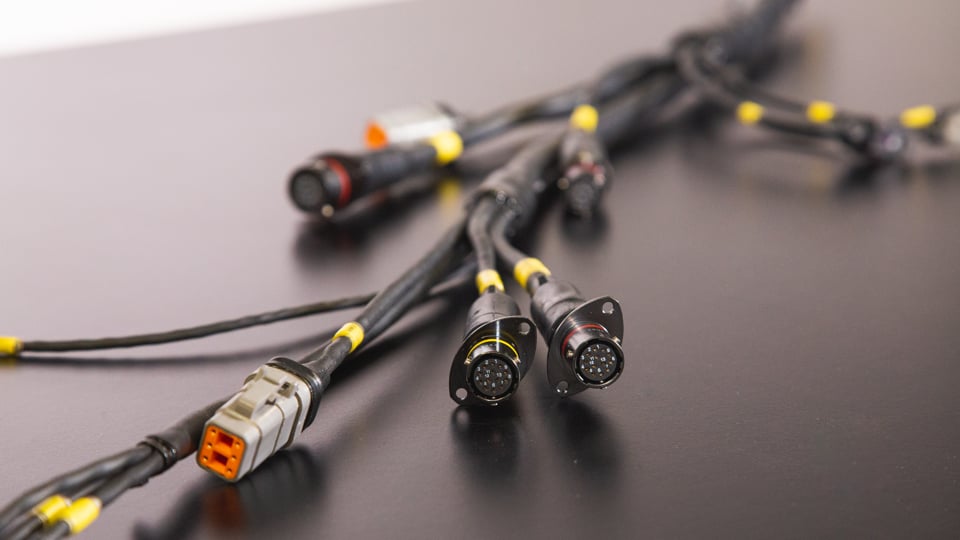 What you will learn
Concentric Twisting

Professional level Crimping

Using Race Spec Circular Connectors

Moulded Shaped Boots

Potting Electronic components

Professional Construction Documentation
If you're interested in learning how to set up the electronic devices in your motorsport project to communicate via CANBus, or wondering how valuable the data already being transmitted between the devices in your car can be this course is going to be perfect for you.
What you will learn
The fundamentals of the CAN Protocol

Why the CAN Protocol is used

How to plan and construct CAN Bus wiring

How to access and interpret the CAN data

How to construct your own CAN system

How to Reverse engineer data from an existing system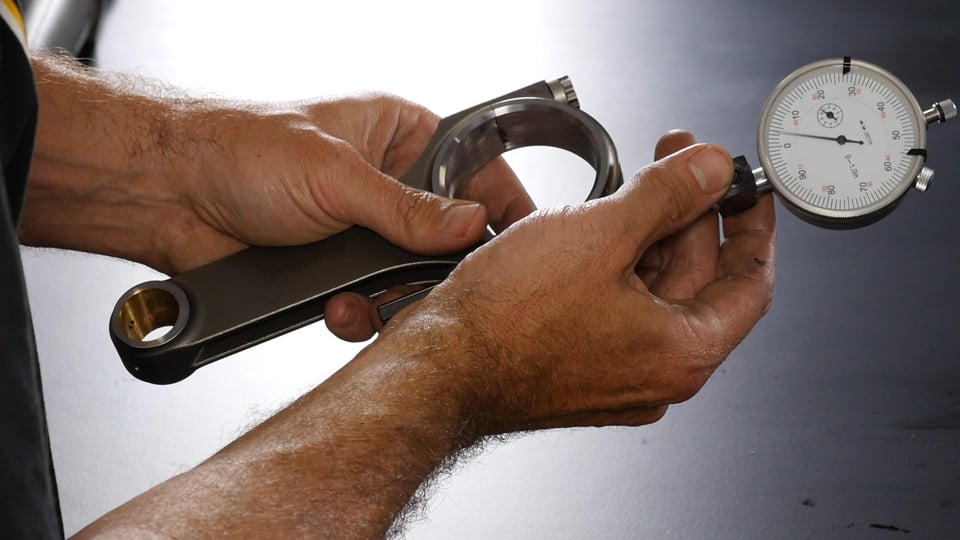 Engine Building Fundamentals is perfect for those wanting to learn the correct approach to assembling performance engines. You'll learn how to select and measure critical clearances, and correctly assemble engines that provide great power and torque, while ensuring exceptional reliability.
What you will learn
What engine blueprinting is

Essential engine machining processes

How to use precision measuring equipment

How to select the correct clearances for your application

How to file piston ring end gaps

How to check bearing oil clearances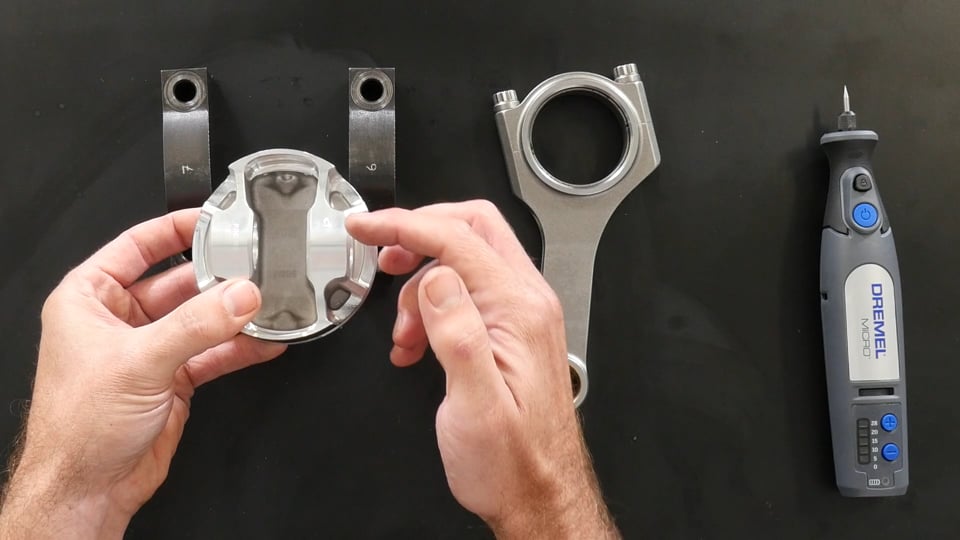 This course will provide you with the specialist knowledge and skills you'll require to begin assembling performance engine with professional results. These skills are also reinforced with our worked examples where you can watch the entire engine building process being completed in real time from start to finish.
What you will learn
Piston and conrod balancing techniques

How to assemble a cylinder head

Techniques for assembling conrods on pistons

How to prepare an engine block

Techniques for improving oil flow

How to assemble an engine long block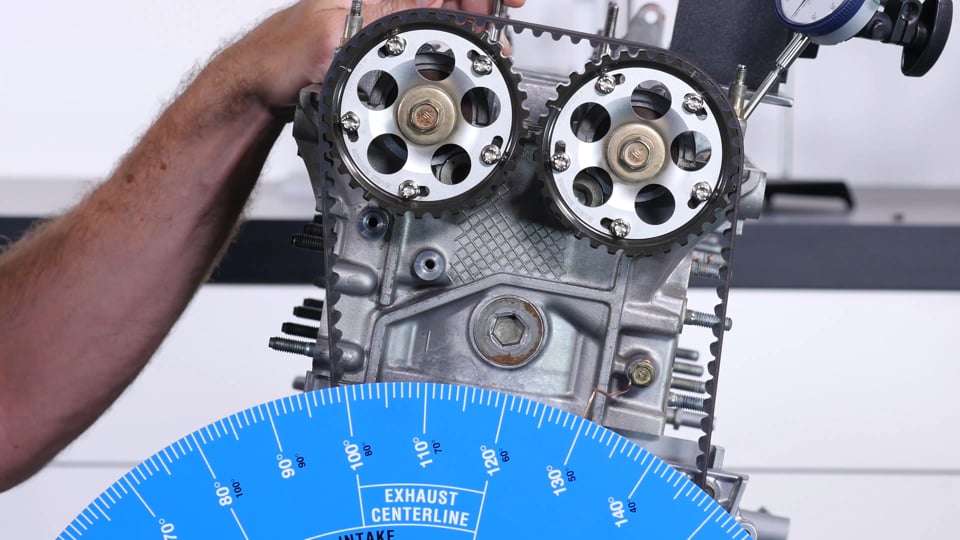 The process of degreeing, or dialling in the camshaft is one that many novice and experienced engine builders alike, struggle with and this course is designed to provide you with the knowledge and skills to do the job right the first time.
What you will learn
Camshaft fundamentals and terminology

Techniques for finding true TDC

How to fit and use a dial gauge

What the numbers on a cam spec card mean

How to measure and adjust valve timing events

How to measure piston to valve clearance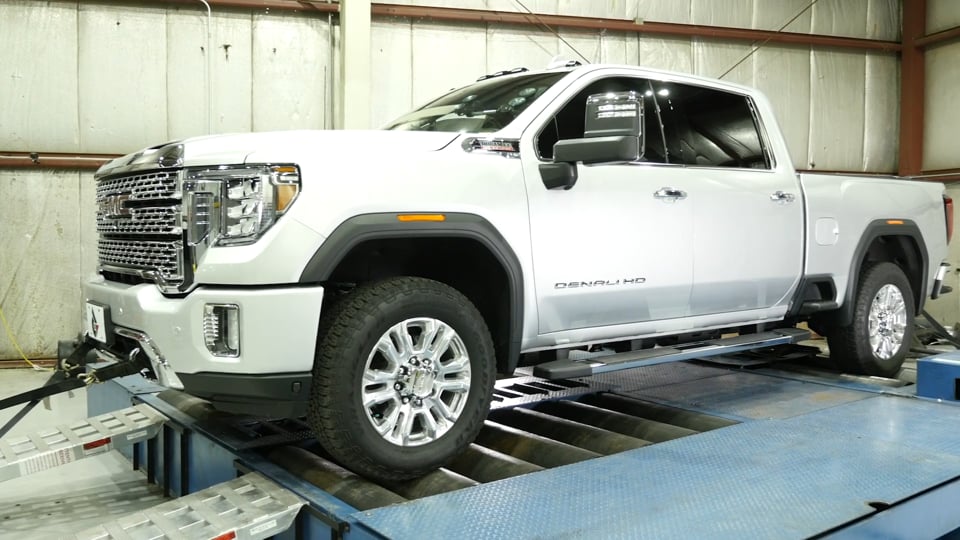 What you will learn
The fundamentals of diesel operation and tuning

Basics of diesel fuelling

What you need to know about injector timing

Heaps more must know tuning information for any "diesel guy"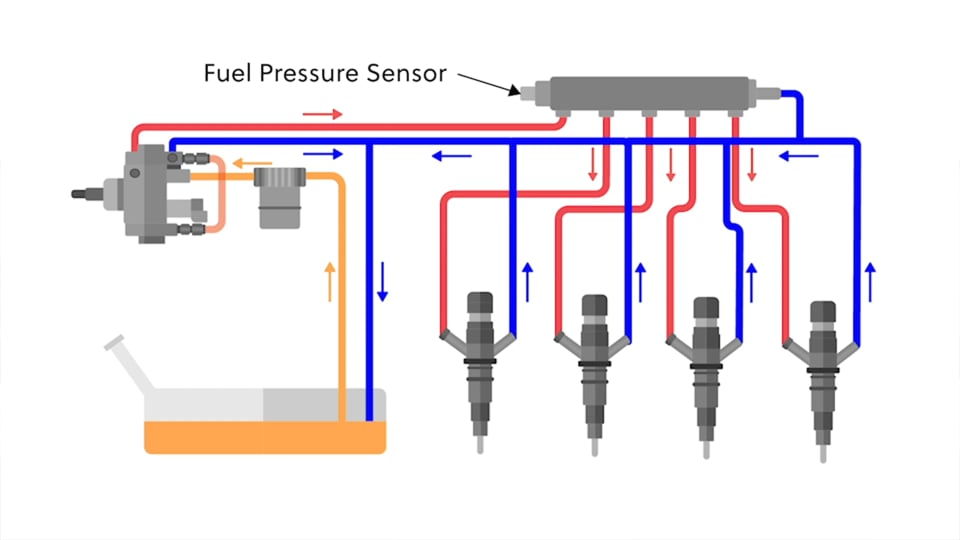 The Diesel tuning fundamentals teaches you the core principles behind the operation of a common rail diesel engine. You'll learn how the diesel engine operates, how the combustion process occurs, and how engine torque is controlled by the fuel delivery. You'll learn how a modern common rail diesel fuel system works and in particular how the fuel pressure affects the engine's performance.
What you will learn
Differences between petrol and diesel tuning

What AFR to target in diesel engines

Diesel emissions EGR and DPF

How to control boost

Why diesels smoke and how to limit it

Injection timing and operation

About diesel rattle and how to reduce it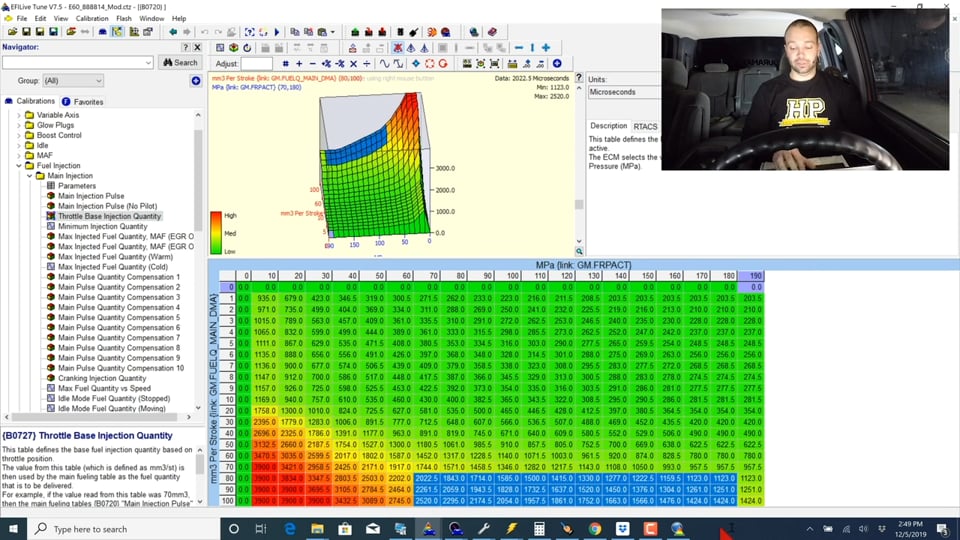 Until now, learning how to tune diesel engines has been notoriously difficult. 
The knowledge out there in the industry is usually closely guarded by those who know what they're doing, and internet forums are full of half-truths and misleading information.
The Practical Diesel Tuning course is here to fix this. 
What you will learn
Reflashing Vs Standalone Ecu's

Essential and Advanced Sensors

How to Optimize Fuelling Quantity and Pressure

Optimizing Your Injection Timing

How Fuel Affects the DPF

Controlling Boost

The HPA 5 Step Process to Tune Your Vehicle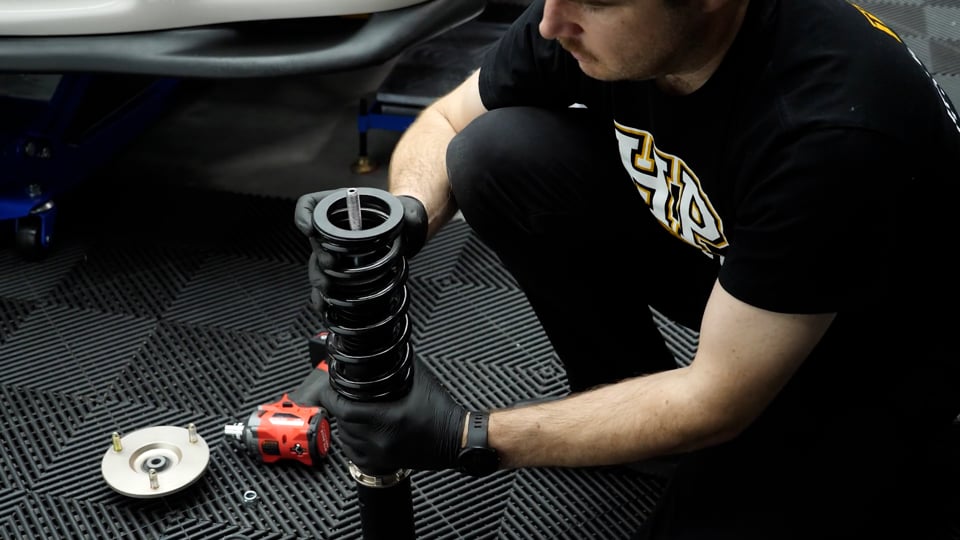 If you're using your car competitively, then you're always looking for ways to improve your performance and reduce your lap times. It's no secret that well tuned suspension is at the centre of going faster.
Having the latest and most expensive dampers and suspension components doesn't do you any good if you don't understand how each part of your suspension works and what each adjustment does. This is where High Performance Academy's suspension tuning course comes into play.
What you will learn
Tuning your dampers and calculating your adjustments

Different suspension types, motion ratios and suspension frequency

Everything you need to know about damping in motorsport

Suspension geometry, including kinematics, and roll centres

Everything you need to know to tune your suspension for optimal performance

How to choose spring rates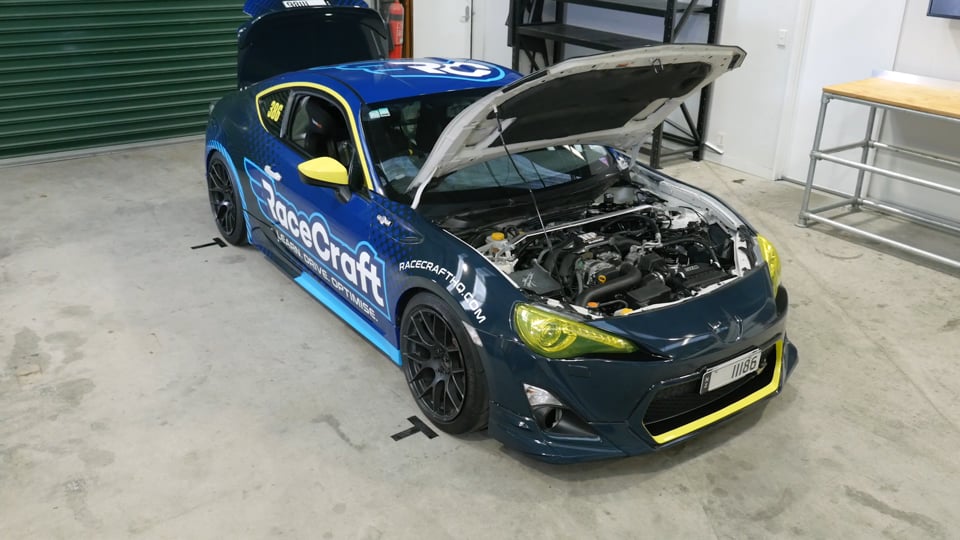 In this course you'll learn about the suspension components in your car and how different suspension systems work. You'll learn about camber, caster, and toe, as well as how to measure these elements and make adjustments to them. You'll also learn about more advanced topics such as roll centre height and how it can influence the handling of your car. 
What you will learn
How Suspension Works

Race Alignment Fundamentals

A step-by-step Alignment Process

How to make a Low Cost Alignment System

More advanced topics like Roll Centre Adjustment

How to measure & optimize Camber, Caster and Toe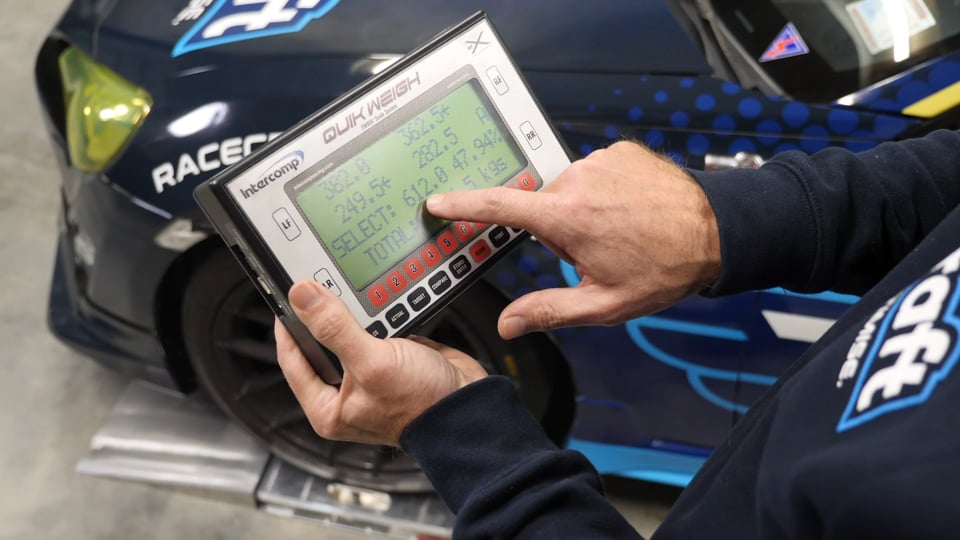 One of the most overlooked aspects of optimising the handling and balance of your car is corner weighting. This car setup technique can dramatically improve your lap times and boost the amount of confidence you have behind the wheel on race day
What you will learn
How to use corner weighting to optimise the balance of your vehicle

The essential equipment you'll need for corner weighting

How to setup a flat patch to ensure accurate results

A 6 step corner weighting process that you can apply to any car or motorsport discipline

How to assess your car's performance and know where to improve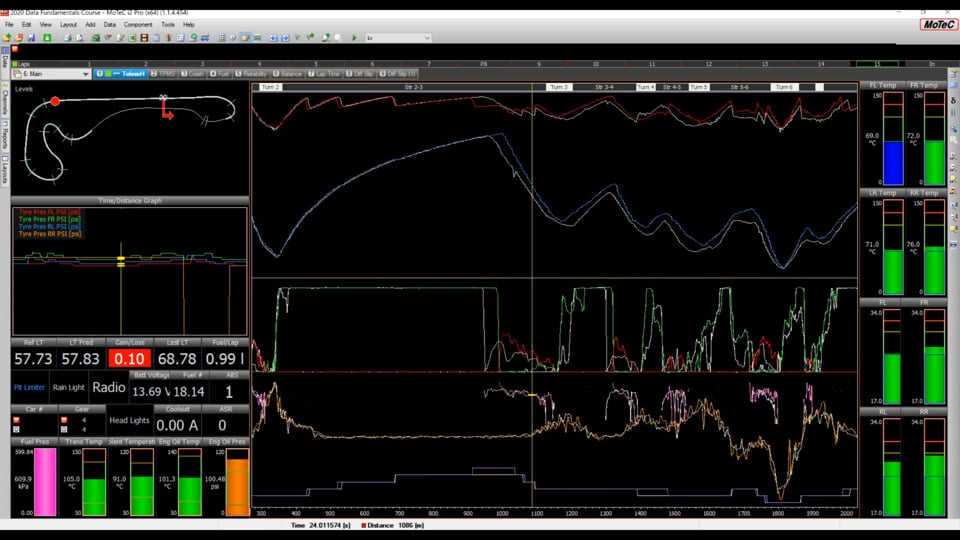 If you want to become a better driver, get faster lap times and constantly progress your driving skills you'll need to know how to use a datalogger and understand the information it gives you.
This course will teach you the entire process from complete basics all the way through to more detailed techniques and tactics which will allow you to confidently analyse your logged data.
What you will learn
How to Choose & Use a Logger

The Core Datalogging Fundamentals

Using a Reference Lap

Setting Up Track Maps & Sectors

To Review Data and Improve Your Driving

The HPA 6 Step Data Analysis Process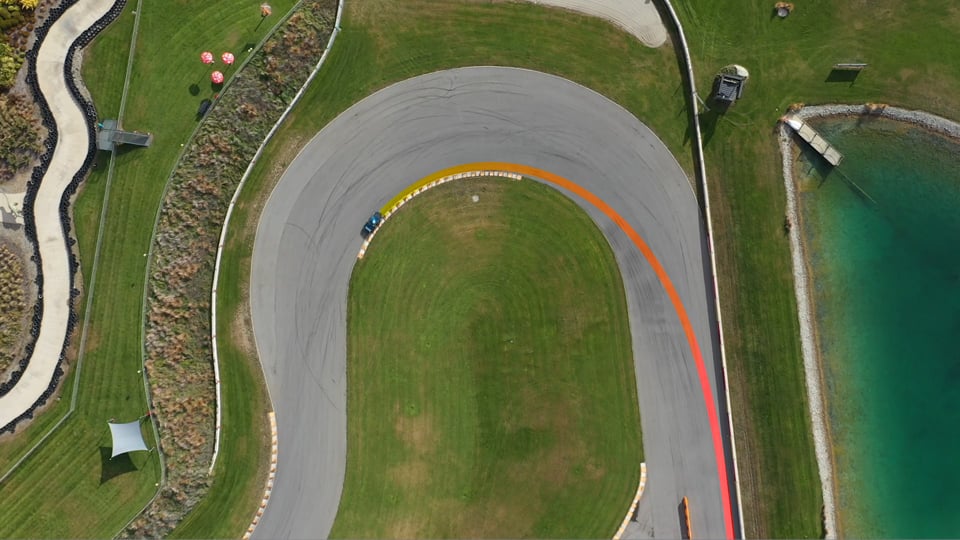 HPA's Race Driving Fundamentals course condenses over 20 years of knowledge from both top level professional racing and driver coaching, and provides you with a solid understanding of the theory, skills, and techniques that you need to master in order to go faster.
What you will learn
How to utilise Weight transfer to optimize grip

How to get the most out of the traction available

Discover how to analyse each corner and optimise your line

An analytical approach to breaking down your corner performance

Key tips from the pros with years of experience

How to look at data to improve your driving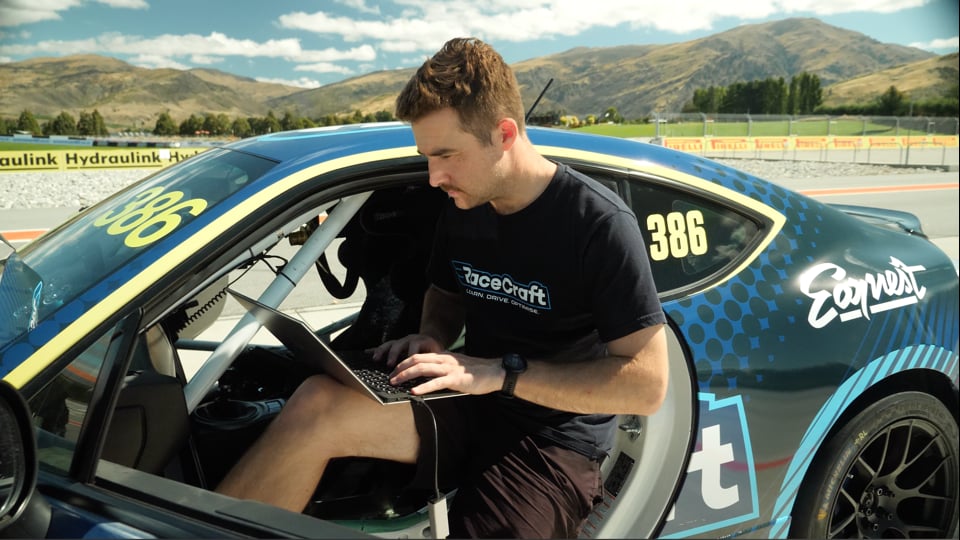 Not sure where to find the extra tenths?

We can guarantee it will be found in the Data.

Professional drivers at the top of their game are constantly relying on a team of engineers to find the last few tenths in their lap times, and that's a massive part of a winning strategy.
What you will learn
All the essential sensors you need

Brake Bias Analysis

Using steering trace to understand balance

Suspension stiffness and balance analysis

The math channel knowledge you need

Analysing Damper performance
Buy any course and get 3 months Gold membership free